Get to know us! We have a lot of fun between our monthly luncheons and interest groups, while we promote educational achievement for women and girls. We send 7th-grade girls to a STEM camp every year in our grand tradition known as Tech Trek. Best of all, we get to hear about what they learned when they return from camp! Monthly luncheons occur on the second Saturday of the month, beginning at 11:30 am. Don't miss our amazing speakers. If you have any questions about AAUW Palm Springs, please email us at aauwpalmspringsbranch@gmail.com.
---
Terri Banner, Bara Rosenheck
And Aggie Jordan are our Speakers for Our September Meeting
Saturday September 9, 2023
11:30 Socialization and Lunch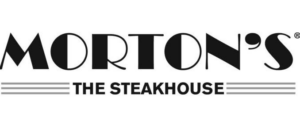 Morton's The Steakhouse
74-880 Country Club Drive
Palm Desert, CA 92260
We are having three local authors as our speakers for our September luncheon, Terri Banner, Bara Rosenheck and Aggie Jordan. Each of our speakers started life on a different career path and have become published writers.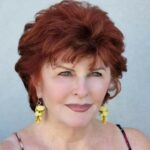 Teri Banner, is a member of our branch. Terri has been involved in education for most of her adult life, as a teacher of all grades, a sociology professor and director of an independent study program. After enduring the Campfire in Paradise, California where she lost everything, she began writing books. Her first two books Phoenix Rising From the Ashes and Smoldering Embers of Paradise helped other victims of the fire recover. Teri will speak to us about her most recent book, a historical novel, Best Friends: a Compass and True North. Her passion for women's rights, history, and racial inequities prompted her to examine the history of our country through the lens of a sociological perspective.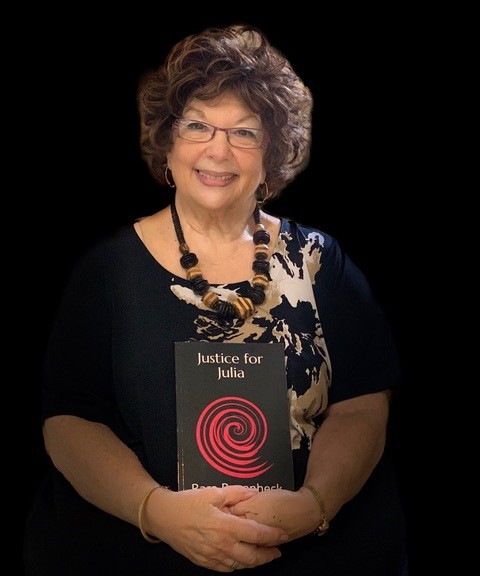 Bara Rosenheck worked at Rutgers, The State University of New Jersey and later as a consultant working with educational agencies and private businesses. Bara says, "I guess I'm considered a late bloomer. I started writing my memoir, "Courage: It's More than Luck" only a few years ago. Next, I authored a crime story, "Justice for Julia" and shortly thereafter wrote "Foolish Moments and Other Stories". Foolish Moments and Other Stories is available on Kindle Unlimited. Bara will speak about Justice for Julia which traces the journey from victim to survivor. Julia moves mountains to find justice and empowerment after being attacked.

Aggie Jordan grew up in a staunch Irish Catholic family, attending 12 years of Catholic school, joining the convent at 17 years of age, teaching as a nun for 8 years and eventually becoming an entrepreneur. This journey prepared her to continue the battle for women's equality. Aggie will be speaking about her memoir, A Woman's Voice Should Be Heard, My Journey from The Convent To The Battle For Women's Equality. Aggie hopes this book will enrich the spirits to continue the fight for equality. The book shouts out to women how important their women friends are, how women mentors can be the springboard to success, and most of all, using their voices to be heard in facing their futures.
The featured books will be available for sale with a portion of the proceeds going to AAUW. You will not want to miss this very special event.
---
Join us! Here's what's happening every month this season!
DATE/TIME PROGRAM/SPEAKER PLACE/LOCATION
Sept. 9 Authors Terri Banner Morton's Steakhouse
11:30 AM Bara Rosenbeck, Aggie Jordan Palm Desert, CA
Oct. 14 Patrick Evans, KESQ Morton's Steakhouse
11:30 AM Palm Desert, CA
Nov. 11 Tech Trek campers Morton's Steakhouse
11:30 AM Palm Desert, CA
Dec. 9 Holiday Celebration Kathi Farber's home
4:00 PM La Quinta, CA
Jan. 13 75th Anniversary Celebration Morton's Steakhouse
11:30 AM Palm Desert, CA
Feb. 10 TBA Morton's Steakhouse
11:30 AM Palm Desert, CA
Mar. 9 TBA Morton's Steakhouse
11:30 AM Palm Desert, CA
Apr. 13 Annual Membership Meeting Morton's Steakhouse
11:30 AM Palm Desert, CA
May 18 Officer Installation Morton's Steakhouse
11:30 AM Palm Desert, CA
June No meeting
July No meeting
August No meeting
Board meetings are held the Tuesday before monthly luncheons at RAP Foundation, 41-550 Eclectic St., Palm Desert, CA. Branch members are welcome to attend. Call Kathi Farber for more information.